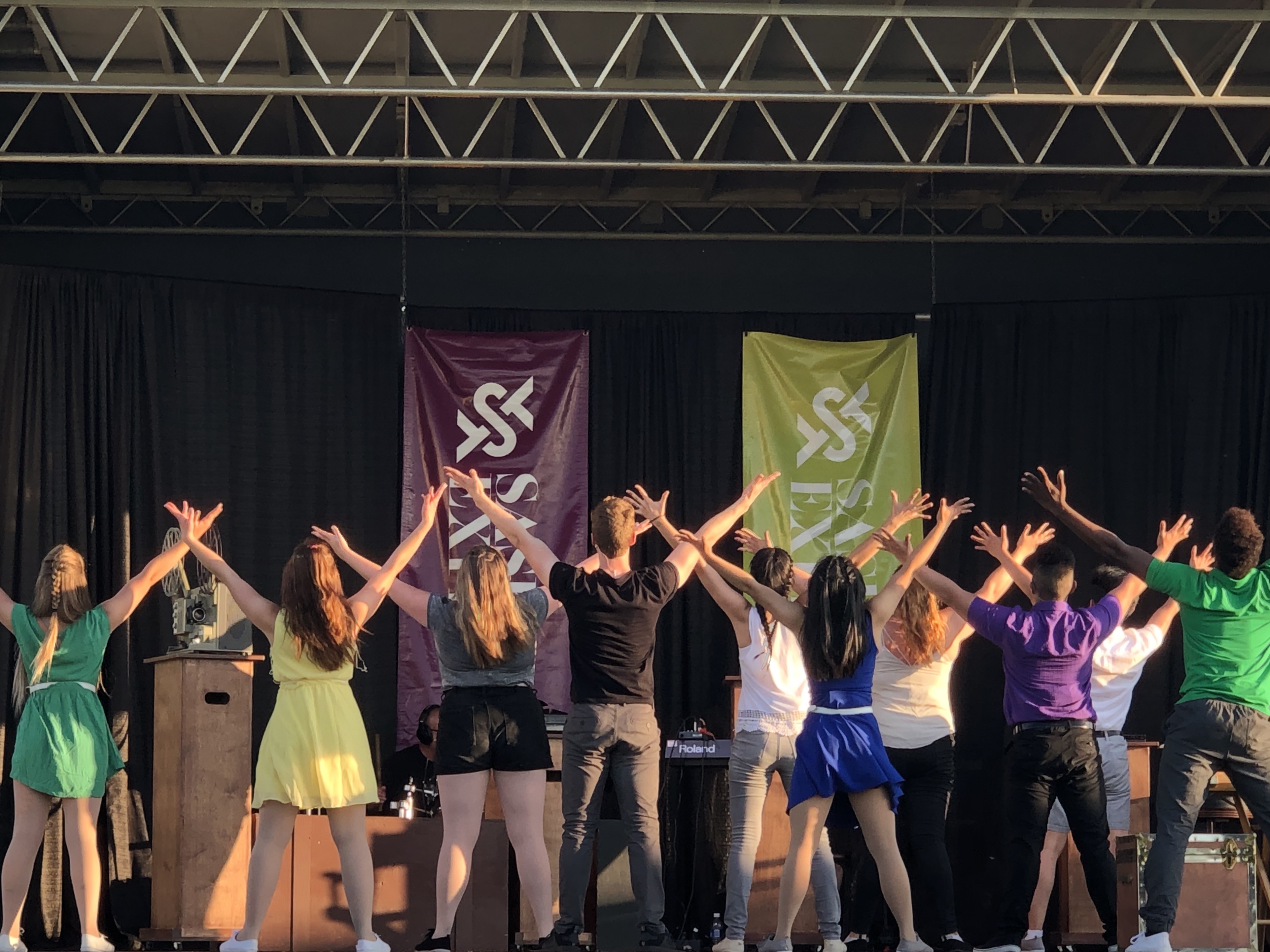 General Auditions
Audition spots for our 2022 Summer tour are closed, but we are always accepting video submissions for upcoming shows:
We're looking for singers, dancers, and actors in Saskatchewan, if you're a performer looking for a PAID gig, we'd love to see you! Here's how:
1. Fill out your audition form here: https://forms.gle/nKKEf7RTxtpijMfr5
2. Upload your video to Google Drive or Dropbox, make sure the permissions for the video file/folder allow anyone with the link to access the audition video, and then share your audition videos with us by sending an email to: info@saskexpress.com with the following subject: General Audition For [your first name and last name].
Read through the audition criteria below to guide you in creating your video audition or to prepare for your in-person audition.
AUDITIONS CRITERIA
EVERY auditioner must prepare one monologue from a play or musical. In addition to:
SINGERS should:
Prepare two contrasting songs that show style and range, at least one in pop/modern style. *Please use Karaoke tracks or indicate next to song choice if you'll be self accompanied. Tip: Choose a song that you are comfortable with and know you can nail every time. *ACAPELLA WILL NOT BE ACCEPTED*
We may also request a short dance segment or ask you to demonstrate parts singing with provided material.
DANCERS should:
Prepare two contrasting solo pieces that show technique, style, and musicality.
Covid rules
1. Masks and proof of vaccination are required for in-person auditions.
2. Any auditioners that are selected to join our cast must be vaccinated in time for rehearsals.
If you have any questions or concerns please don't hesitate to contact us at info@saskexpress.com for more information!