Matt Schermann
Instructor/ Admin Assistant - Mini Musical, Private Voice, Acting, Triple Threat Tech Musical Theatre, Tap, Ballet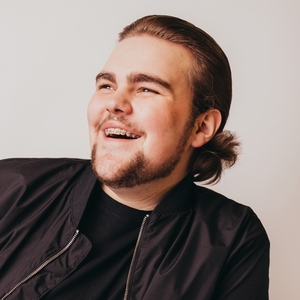 Matt began dancing at the age of 4 at Angela's Dance Academy in Strasbourg, SK. With aspirations for dance and theatre, he joined the Mini Express and the Expressions, and moved his dance training to SaskExpress at the age of 10. He performed with the Minis for 6 years learning under many directors. He's danced in the styles of Ballet, Jazz, Tap, Hip-Hop, and Musical Theatre.
Matt has studied voice with Marilyn Danielson, Miranda Sheepwash, Breeann DeHaven, and Rob Ursan. Matt has won awards for musical theatre at the Regina Music Festival, and placed second in a musical theatre class in the 2022 Provincial Music Festival.
At the age of 14, Matt solidified his aspiration for musical theatre. With hopes of learning from other directors, he successfully auditioned for a SaskExpress winter production, "A Christmas Story: the Musical" and then joined Do It With Class for a well-rounded experience for his hopeful future in theatre.
Matt recently performed with SaskExpress Theatre Company, in their summer tour, Going For Gold! He toured the province singing, dancing, and acting his heart out for anyone who wanted to watch! With 14 years of music and dance experience, Matt is delighted to be teaching for his first time this dance season! He's excited and couldn't be more pumped for this year!